Anna Paquin's Polish Premiere Of The Courageous Heart Of Irena Sendler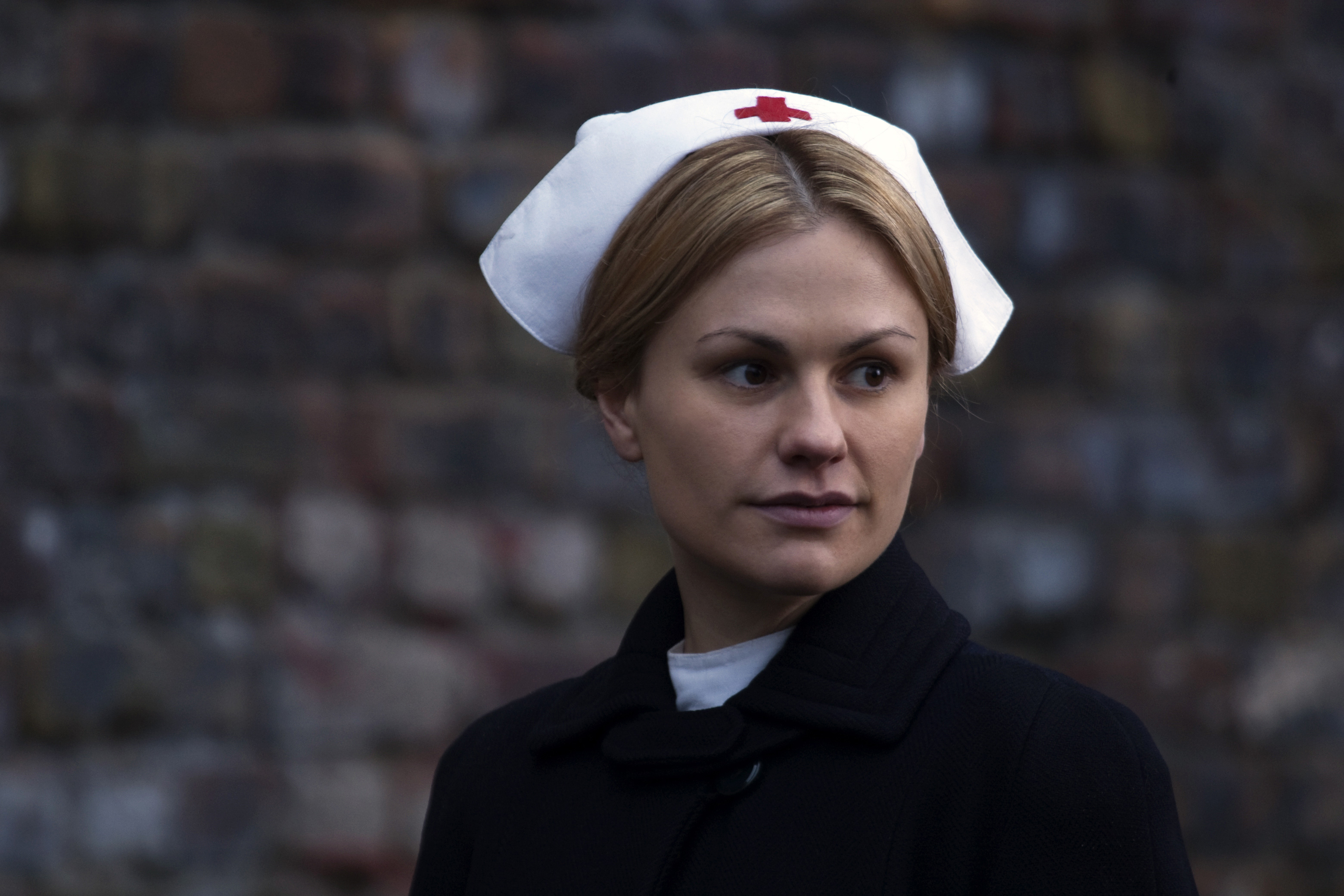 On July 31st, a gala premiere of The Courageous Heart Of Irena Sendler took place in Gdansk as part of the "Solidairty of Arts" festival.
The film was presented during the an official celebration for the 70th anniversary of the WWII outbreak in Gdansk. The Courageous Heart Of Irena Sendler is one of the most significant productions devoted to Polish history. The gala premiere was attended by Polish President Lech Kaczynski and the Polish Minister of Culture and National Heritage Bogdan Zdrojewski. During the first European screening, the cast and crew were also in attendance, including the director John Kent Harrison, music composer A.P. Kaczmarek and the actresses Anna Paquin, Marcia Gay Harden, Maja Ostaszewska and Danuta Stenka.
Originally, the project started as a Hallmark Hall of Fame television production based on the novel by Anna Mieszkowska titled, "Mother of the Holocaust Children." The story centers around the life of Irena Sendler, a Polish woman who was responsible for saving children and getting them out of the Warsaw Jewish ghetto during WWII. The spokesperson for the Polish Film Institute, Anna Godzisz, told Film New Europe , "we found it impossible for a production concerning this great character to be realized without any Polish input. The Polish Film Institute did everything to support this project and allow it to appear not only in television, but also in cinemas."
There was some battle for the film to appear on the big screen. Support was withdrawing from the project, which made it difficult to get the production finished. Fortunately, several companies and institutes, including the Polish Film Institute and Telekomunikacja Polska, provided missing funds so the project could continue and be viewed. It was believed to be crucial for the project to be in movie houses not just across the country, but around the world. The film is now one of the biggest Polish co-productions with a total budget over 38 million PLN. There were over 2,000 extras employed during the filming process. Props and costumes were imported from Poland, United Kingdom, and Czech Republic.
Anna Paquin, who played the lead part of Irena Sendler, attended the premiere along with her fiance Stephen Moyer. After the viewing, she pointed out how significant the project was.
"Before I got the proposal to play in this film, I had no idea about the existence of such a character as Irena Sendler, and she did save 2,500 human lives! I hope that thanks to this movie a lot more people will get to know about this wonderful woman."
On American TV, more than 11 million viewers have seen The Courageous Heart Of Irena Sendler. The film was also very well received internationally. Most of viewers, no matter their location, were very moved after watching this powerful film as many know the story of the second World War.
The movie will officially open in Poland on September 18, 2009.
SOURCE:  www.filmneweurope.com
(Photo credit:  Hallmark Hall of Fame and true-blood.com.pl)

Follow Us on Twitter