The Good Wife Brings Back True Blood's Vampire King of Mississippi Denis O'Hare – PHOTOS:
Denis O'Hare goes from the Face of Anarchy as True Blood's Russell Edgington to the Face of the Law in The Good Wife
True Blood actor Denis O'Hare never seems to fail to exert his power over others: from the chaos-inducing, fairy blood-loving, 3,000-year-old vampire in True Blood to the voice of justice as a judge on The Good Wife, he sure makes others listen! However, even with his busy career, he still makes time for Twitter!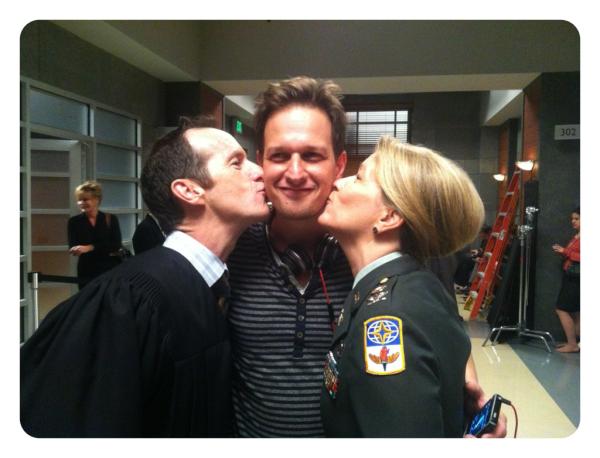 On August 28th, Mr. O'Hare tweeted a funny photo of himself and The Good Wife co-star Linda Emond and co-star and episode director Josh Charles. He then posted another picture of himself with other fellow actors Julianna Margulies and Brian Dennehy two days later.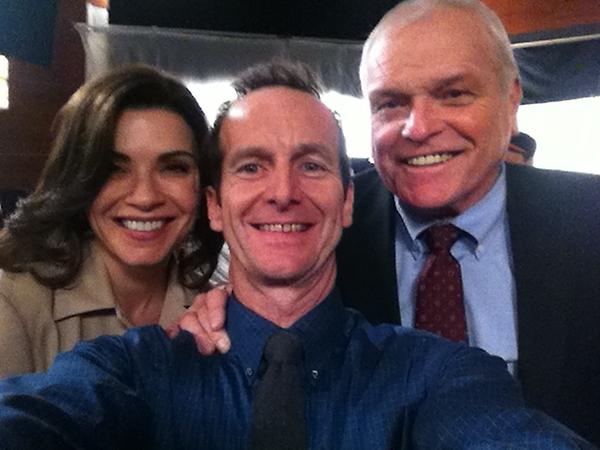 Denis O'Hare will be reprising his role as Judge Charles Abernathy now that his True Blood-filming days have come to an unfortunate end. He was seen on six other cases on The Good Wife from 2009 to 2012, so we're sure glad to see him back! No details have been released regarding this particular episode as of yet, but we're hoping maybe he'll have an encounter with Carrie Preston, also seen on True Blood as the sassy Merlotte's waitress Arlene, who also had a six-episode experience on The Good Wife as Elsbeth Tascioni, an eccentric lawyer.
What will Denis O'Hare bring to the courtroom? The Good Wife Season 4 begins Sunday, Sept. 30 at 9 p.m. ET on CBS. Tune in to find out!
Sources: WetPaint.com, Twitter

Follow Us on Twitter